You have found Pathhead Parish Church based at the corner of Church St. and Harriet St. Kirkcaldy. We are a congregation of the Church of Scotland serving the Pathhead area of Kirkcaldy.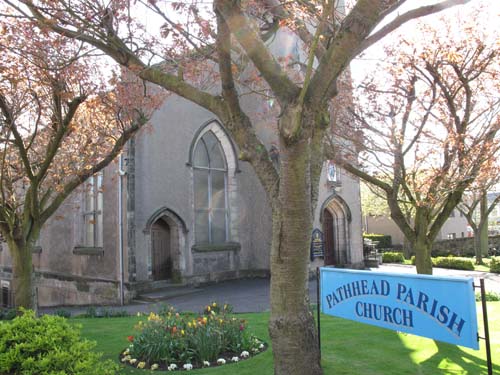 Following a long absence due to the COVID pandemic we are delighted to announce that we shall be meeting again Sunday by Sunday beginning Sunday 15th August, 11am.
For the time being there will still be a number of rules we must follow

.
Your name and contact details will be taken on arrival at the church.
People will still be required to make use of hand sanitiser.
Social distancing will still be required but gradually things are looking a little more normal.
A word of thanks to those who have continued financially supporting the church during these past number of months. Your support has been vital.
Andrew Donald
Minister
It will be a great pleasure to welcome everyone back to worship but for those not able to join us, we shall continue with the Zoom facility so that people can join us from home. Our 6pm Sunday Bible Study will continue on Zoom and if you wish to join the regulars you can find the details along with those of the morning Zoom meeting which is sent out by email.