An Easter message from the Revd. Andrew Donald is shared below…
The minister brings his Easter greetings in this short clip.
IMPORTANT INFORMATION BASED ON Church of Scotland COVID-19 Task Group briefing
The following information has been transmitted by the Church of Scotland's Covid-19 Task Group.  It is a request in the strongest terms to cease all gatherings for worship.  It also requests a similar response for other church gatherings.  The request is based on the latest Government briefings.  For Pathhead Parish Church this means the following:-
There are NO Sunday services until further notice.  However, we hope to place devotional material on the church's Facebook page.  We also hope to use Zoom to bring us together.
The Church Café, Café St. Clair will NOT be open to customers. [For the time being meals will continue to be delivered by the outreach volunteers.]

The Lent Study Group is now a Sunday group which meets using Zoom.  Please contact the minister if you wish to share in this. 
Furthermore, the GUILD decided at its last meeting that meetings are now postponed until further notice. 
The MESSY CHURCH team decided that its meetings are postponed until further notice. 
The HOSPICE GROUP has decided that its meetings are postponed until further notice.
If your are unsure of whether an organisation that meets in Pathhead Church is still continuing, please contact the church office on weekday mornings.
Elders are requested that they please make this information known to members in their district.  Everyone generally, should share this information with relevant parties.  Please be aware that this is a rapidly developing situation and further advice or directives from the central offices of the Church may follow.
The Church of Scotland – Covid-19 Briefing 17th March 2020 request is posted on our Church Facebook page for people to read.
Andrew Donald
Minister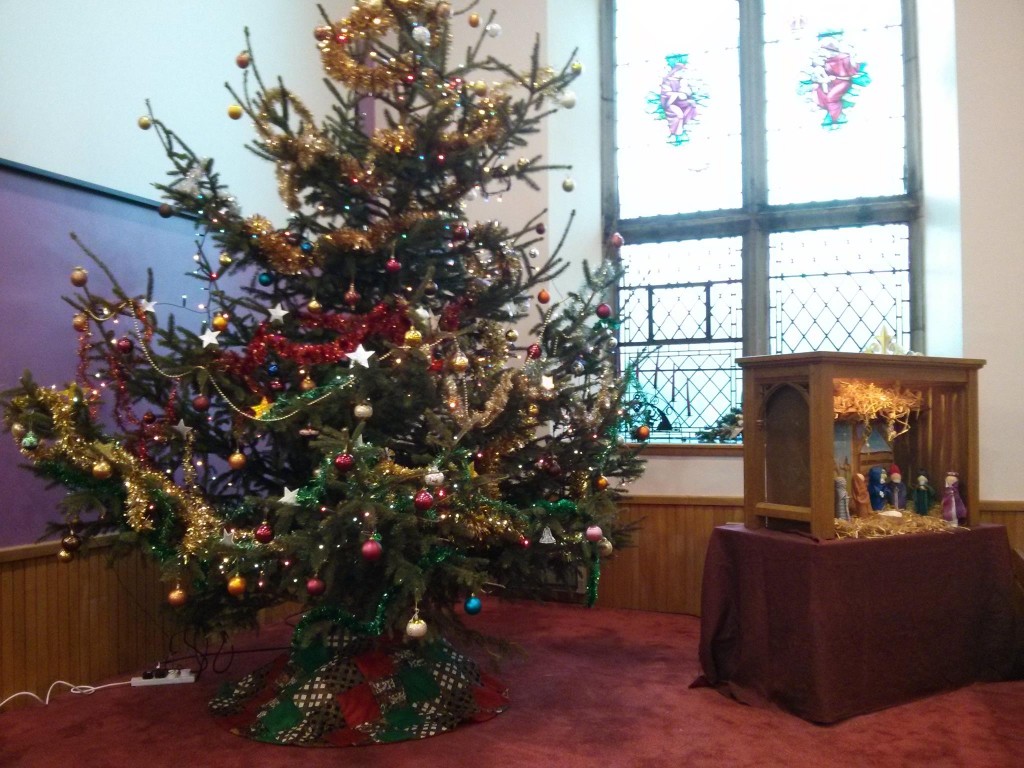 Christmas at Pathhead
Saturday 7th December – Christmas Fair.  The total raised to date is £2800.
Sunday 15th December – Messy Church and Pathfinders Christmas celebration, 2pm
Thursday 19th December – Carol Singing for MAGGIE's Fife, ASDA Superstore 6.30pm.
Sunday 22nd December – 11am Pathfinders Nativity Service in the church.
Tuesday 24th December – All age Christmas Eve Service, 6.30pm
A joint Kirkcaldy Churches service was held in Pathhead Parish Church on 27th October 2019.  A retiring offering to mark the 150th anniversary of Crossreach raised £741.  Well done everyone!  
Pathhead has celebrated its Harvest Thanksgiving Service.  Thank you to the Flower Team for the displays and to Hugh Mackenzie for lending us his model trawler for the Harvest of the Sea display.  A big thank you to those volunteers who took the flowers to parishioners afterwards.  The envelope appeal for the Bahamas hurricane disaster has raised well over £500.  And well done Pathfinder for your Harvest presentation!


Please sign up for Easyfundraising and help us to raise more for our congregation and its projects!
Easyfundraising is a way of donating to your favourite charity when you shop online.  We would be delighted to have more members supporting Pathhead in this way.  Please Google "Easyfundraising" and see how you can help us.  If you are unsure of how it works, check out its promotional video on YouTube.  We have 27 supporters now and raised over £569.
Messy Church
The next meeting of Messy Church will now be in September but tell all your friends about "Backpack" our holiday club meeting from 1st – 5th July.  See top of the page for details.
Pathhead welcomes the Kirkcaldy Speakers' Club and the Lipreading Service
We are delighted to announce that two new organisations are added to those already meeting in our premises.  We welcome the Kirkcaldy Speakers' Club which will meet on a Wednesday evening every fortnight from 7.30pm to 9.30pm through until May 2019.  We also welcome the Lipreading Service which will meet every Friday from 10am to 12noon and from 1pm to 3pm, also through until May 2019.  Contact our Church Office for further details.