Pathhead Christian Outreach Project
Our information leaflet can be downloaded here.
We deliver meals from Monday – Friday to the elderly and housebound within the Parish boundaries. If you know of any neighbour, friend or relative who perhaps would benefit from this service, then please contact the Church office on 01592 204635.
People who receive meals at home are asked to give details of contact  people, e.g. family members, neighbours, etc. and if there are any occasions when delivery volunteers cannot get an answer, the outreach co-ordinator will firstly phone the house and then contact someone on the list provided.   This ensures that if, for any reason, someone cannot reach the door to answer it, someone will be alerted to help.
Meet the Team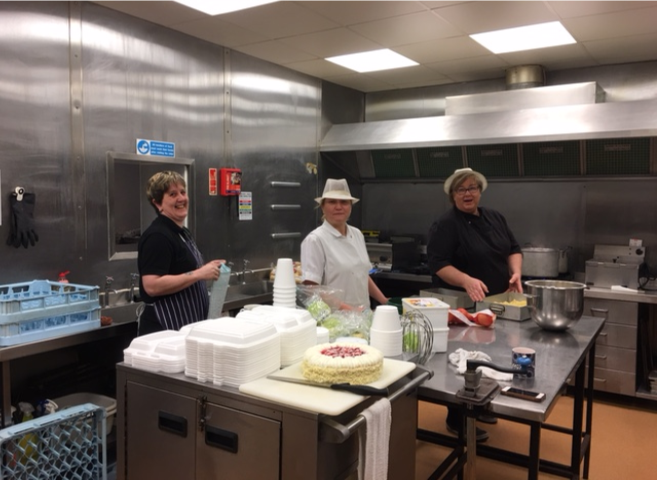 Our Chefs…….
Our Story
In the 1980s the café and outreach meals service was set up as part of a Government Training scheme where young people were given work experience in catering and hospitality. When the Training scheme funding was withdrawn the church made the decision to continue the café and outreach meals as it was recognised that this was an important service to our community in Pathhead.